::Corset Belts::
Happy Blessed Friday Lovelies. Hope you
all had an amazing work week. If you are a lover of all things name brand, but not willing to break the bank,then Century 21 store should be your second home, well during their sale periods at least. Feel inlove with this Mcqueen shirt a few seasons past but was not feeling the price tag. Fast foward to this season and bam major steal at Century 21.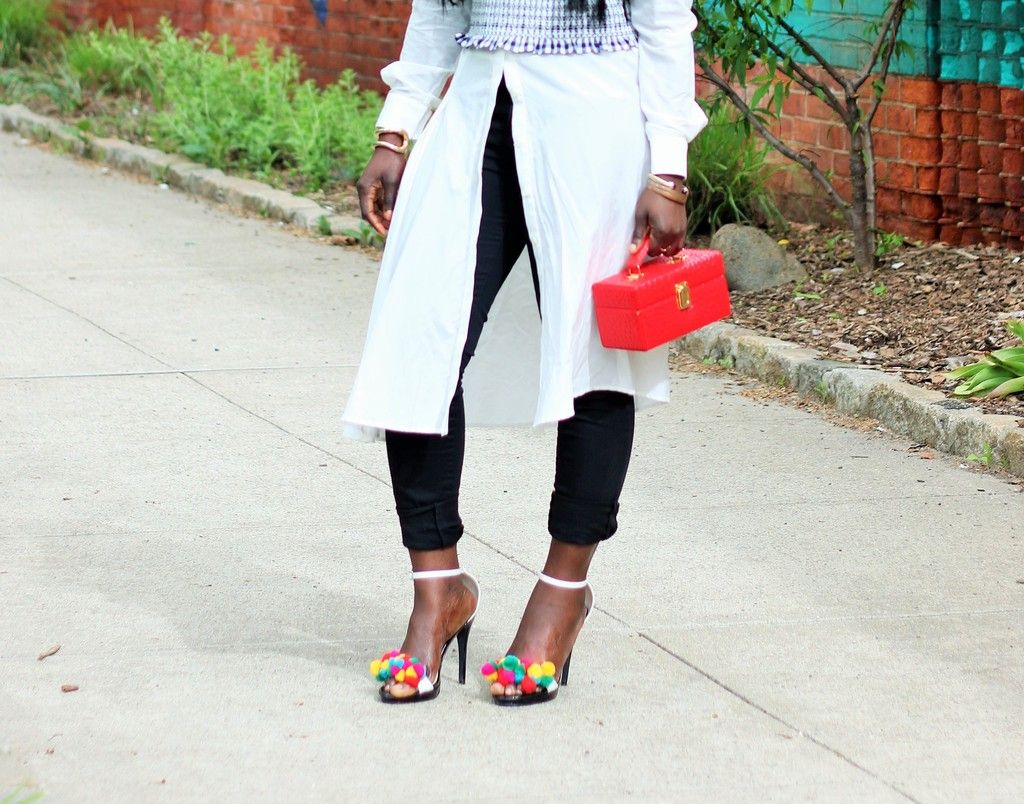 Wrapping up the week with this casual outfit from last weekend featurin the Alexander McQueen Short. As a fan of statement belts, PS. Still have my statement collections from early 2000's, currently loving the corset belt look and the different options available to create that look. This gingham piece is a great way to spice up a basic denim and shirt combo.