::Von Dutch ~ Midi Skirt::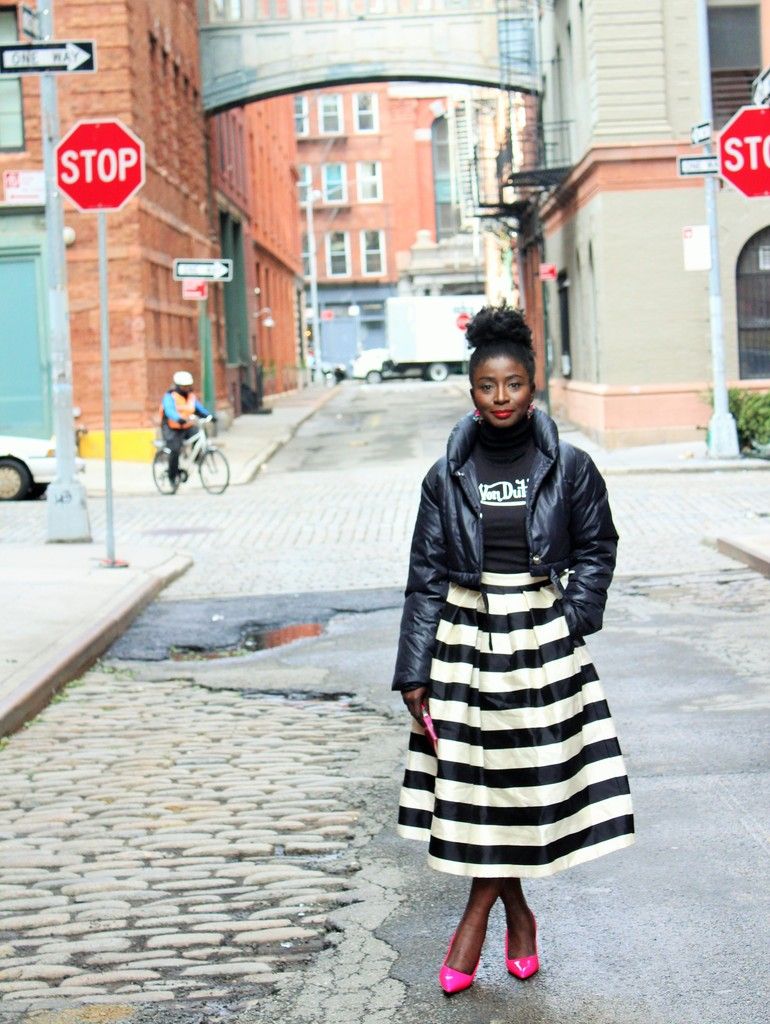 Happy Sunday Lovelies. How many of you remember coming
across an image of Kylie Jenner in a Von Dutch
trucker Hat that took social media by storm last year?
My first reaction was wait, I used to
wear that brand lol. Anyway so my end of 2016
Holidays was spent Upstate New York with the
Family which resulted in a much needed purging
of items that have been stored at my parents house.
(dating back to high school days)
Shop This Look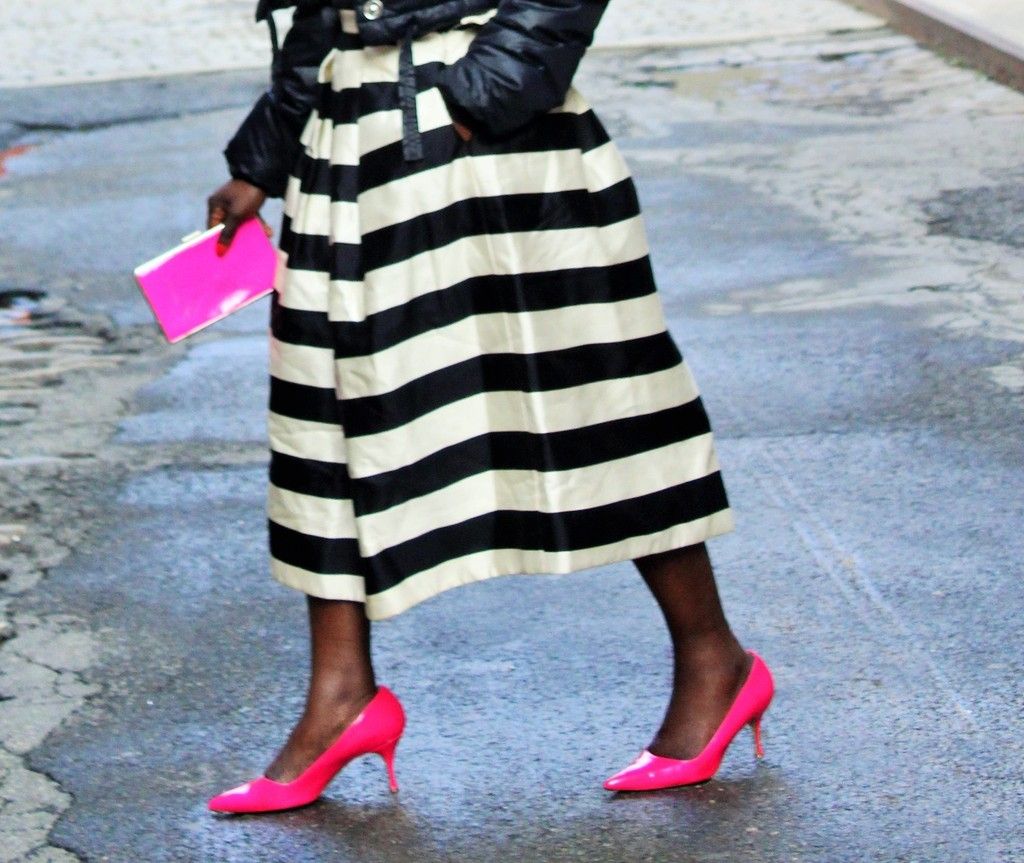 It so exciting going through all these pieces and feeling like it yesterday,
Well the most interesting thing about this was coming
across this Von Dutch T shirt, and I couldn't wait to
create an outfit with it years later. PS. all Abercrombie
and Hollister shirts went into donation pile.
Unto Outfit Detail, paired the Von Dutch with Turtle Neck
and a cropped Gap puffer jacket to keep warm.
This midi Tibi Skirt added the right amount of glam to an
otherwise casual look. Had to stay true to my aesthetic by
utilizing these neon Manolo blahnik pumps to add the right pop of color.
Do you ever hold on to items due to the memories they hold from your past?
As always thanks for stopping by.
XOXO Prisla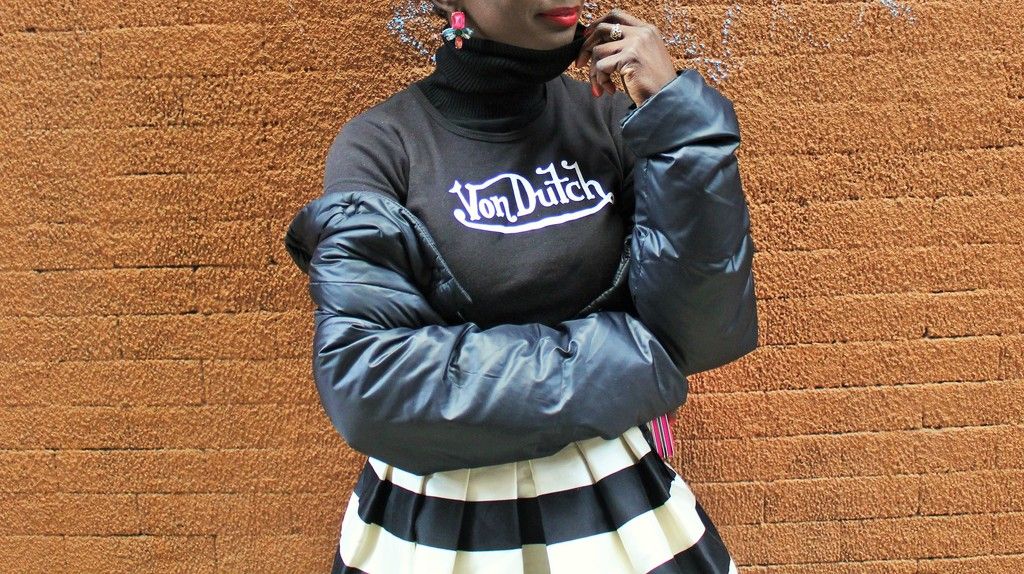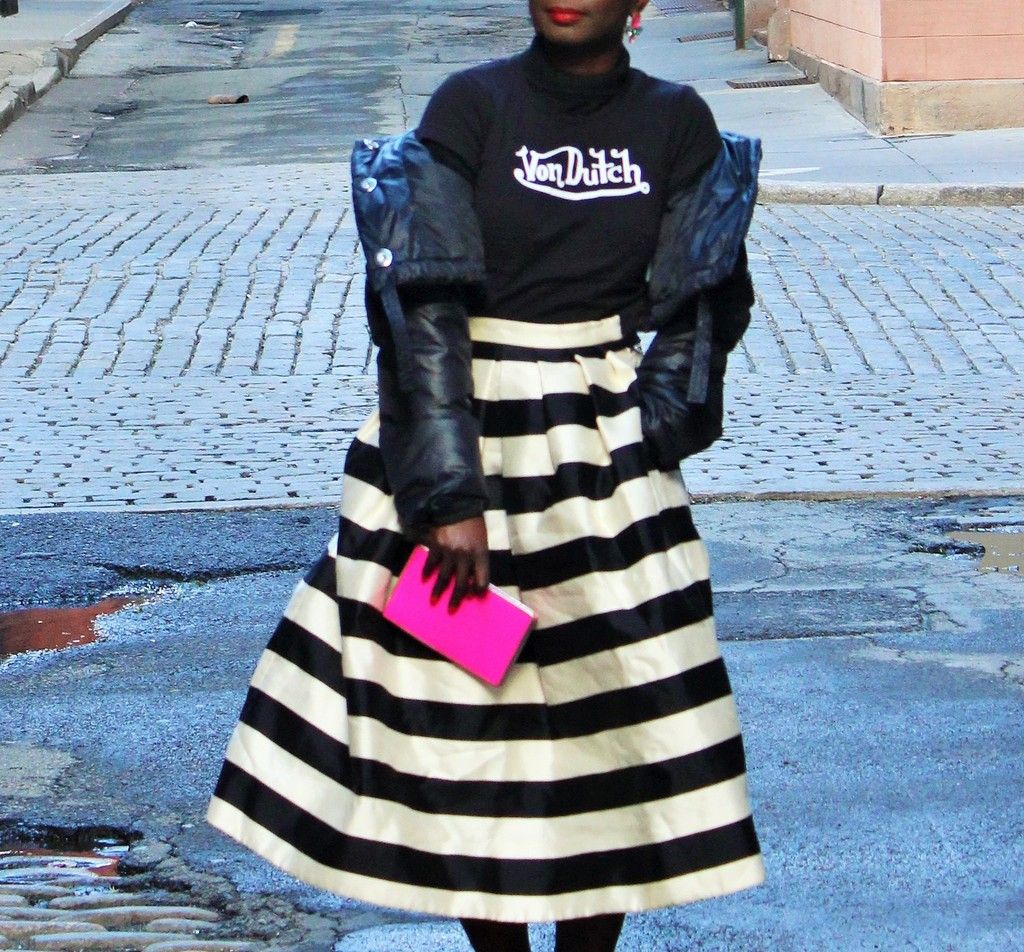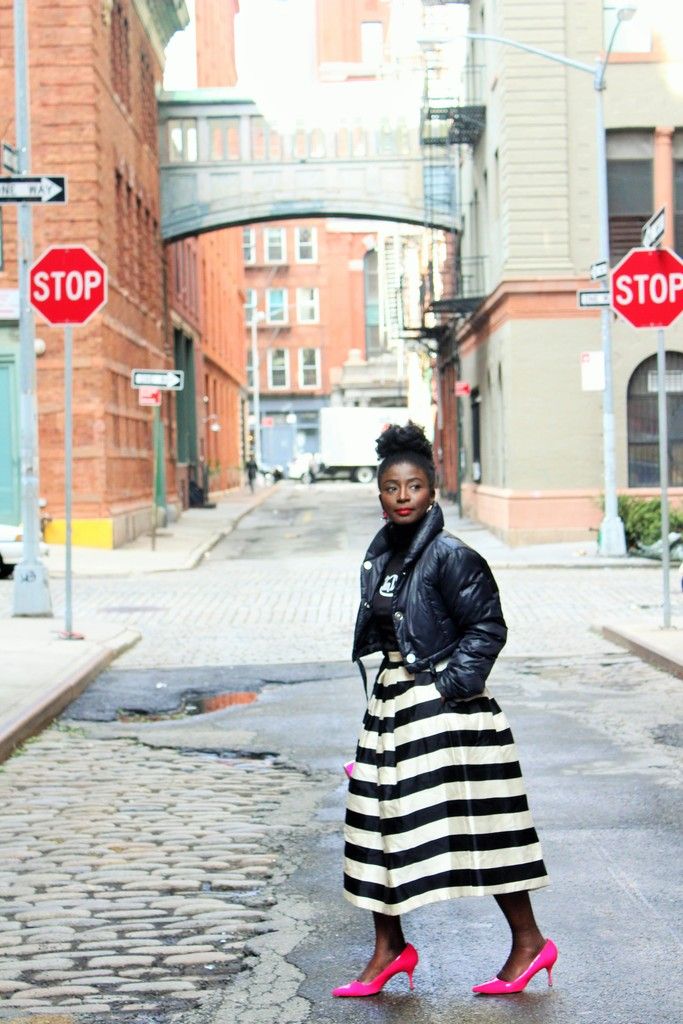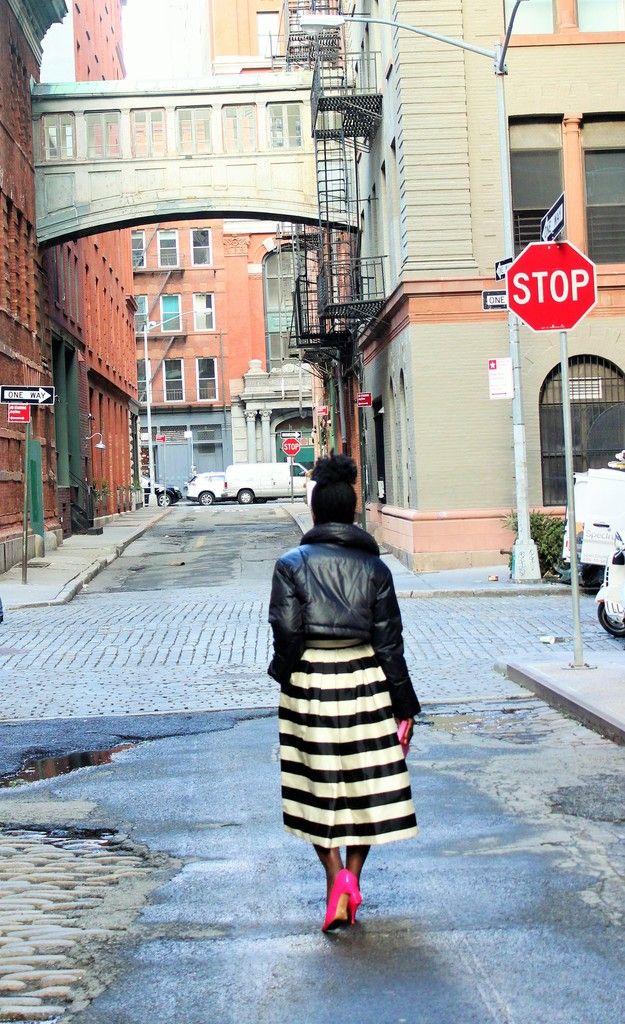 Jacket :
(
similar
)
Sweater :
(
similar
)
Shirt
:
(
similar
)
Jewelry :

Micheal kors, Jcrew,
Giles and Brother (here)
Lips :
MAC RED ROCK (here)