::Mickey Mouse Sweat Shirts::
"All grown-ups were once children… but only few of them remember it. "
The above quote from the book,
The Little Prince by Antoine de Saint-Exupéry, comes to mind as I look over images to select for this Post.
Mickey Mouse Licensing brand brings forth memories of child hood trips to
Florida and the excitement and adventures at Disney World, Seaworld,Six Flags abd endlessfamily vacations. As we get older do we truelly forget these memories,all the things that made our childhood, or do they take a back
burner of all the responsibilities that comes with being an adult? Do we really become
Grown-ups that never understand anything by themselves, and thus become tiresome for children to
always and forever be explaining things to us?
Shop This Look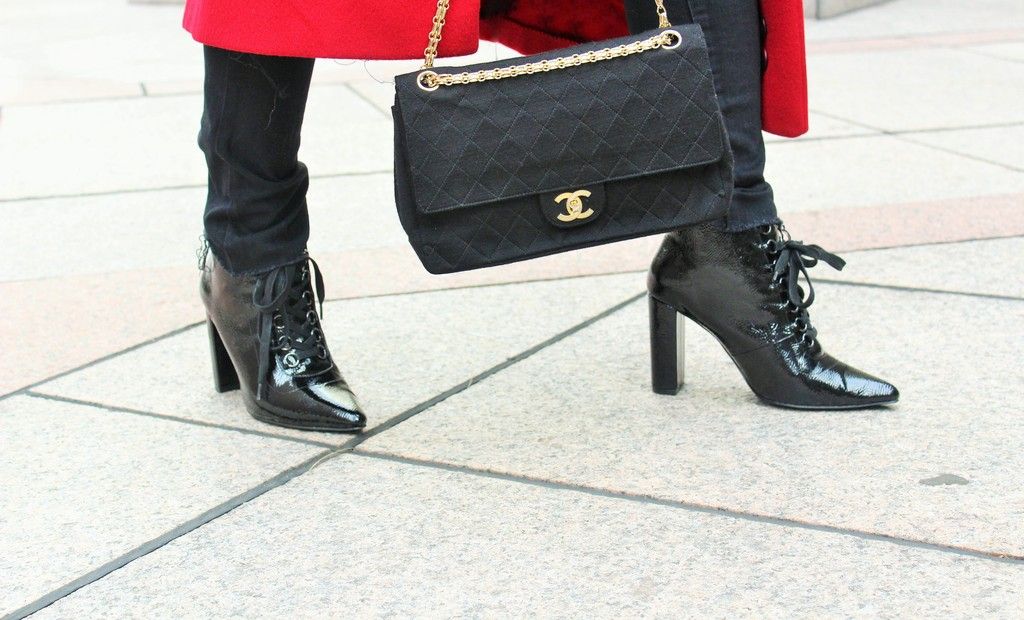 Loved layering a button up shirt with this sweatshirt which was topped up
with a wool coat to keep warm in these streets of NYC. Different retailers
offer this licensing shirt at different price points which I have linked below.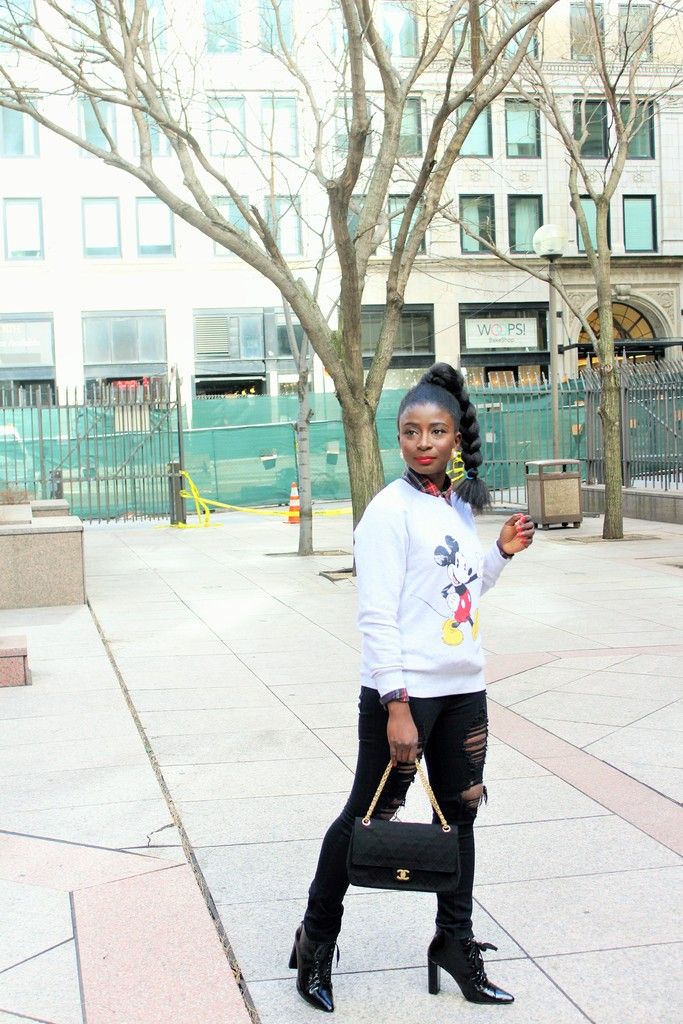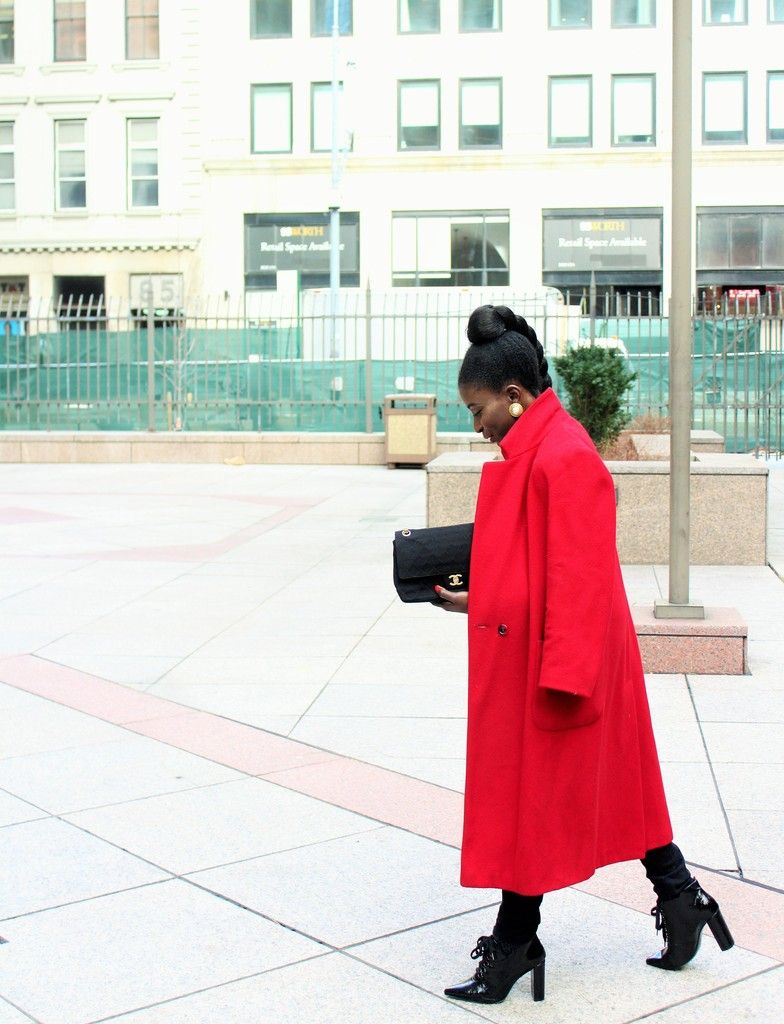 Jacket :
Old
(
similar
)
Sweater :
(
similar
)
Shirt
:
Jcrew
(
similar
)
Jewelry :
Chanel Pearl Earrings
Lips :
MAC RED ROCK (here)