::Camouflage Jacket with Fur::
Happy Monday Style Lovers. Hope you all had an amazing
weekend and all refreshed for the Monday Blues.
Played a tourist over the weekend and admired NYC for
what it has to offer. Its so interesting how we sometimes
get so absorbed in our daily routines that we hardly make
time to lift our heads to admire the skies or stop and smell the roses.
Shop This Look
Unto the outfit details. I found myself replaying Destiny's Child
Survivor whiles wearing this jacket over the weekend.
With all the protest that occurred nation wide I believe
we as a nation will survive the next four year s and will
never give up.Together we stand, the stronger we.
How gorgeous is the fur detail to this otherwise
traditional camouflage print. The color just adds
the right amount of glam to this look. I have linked
to similar jacket s in details below.
Topped of with my whistles sweatshirt and favorite gap jeans.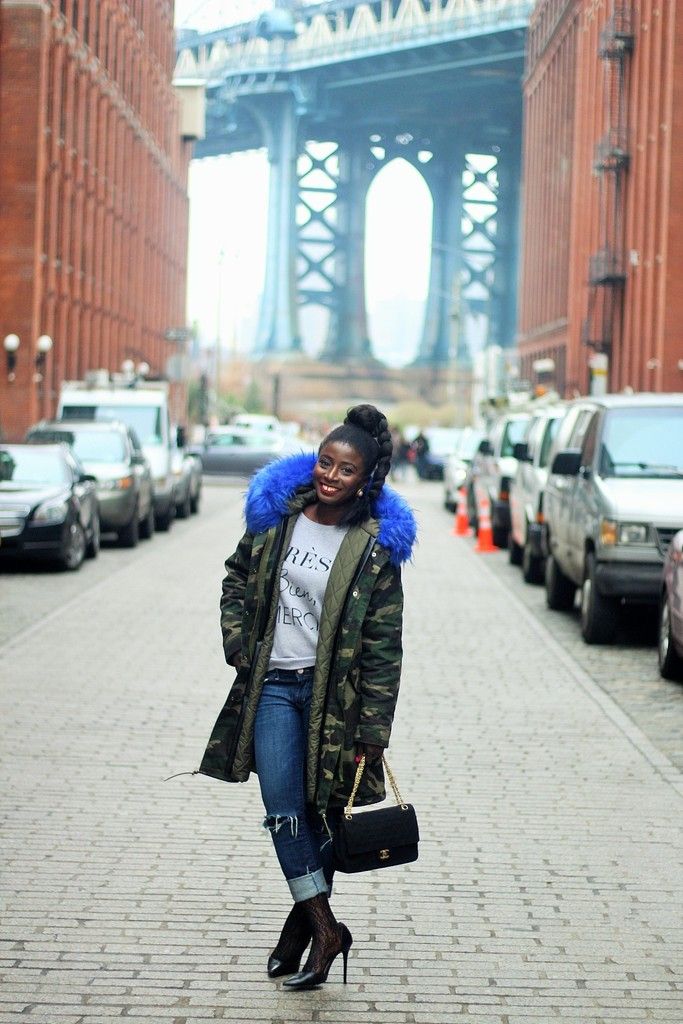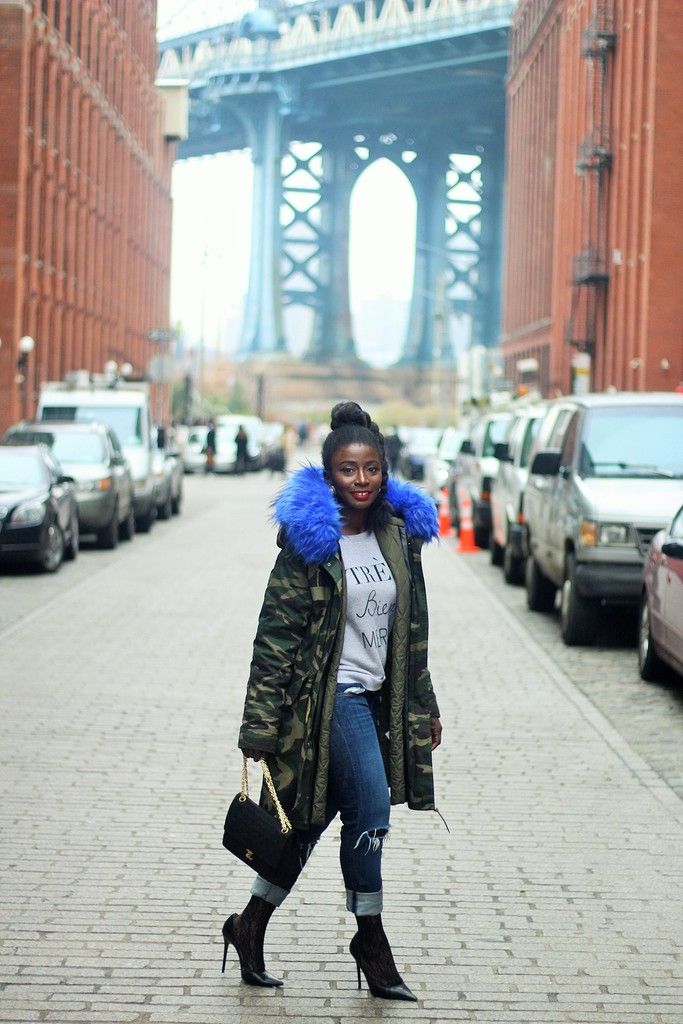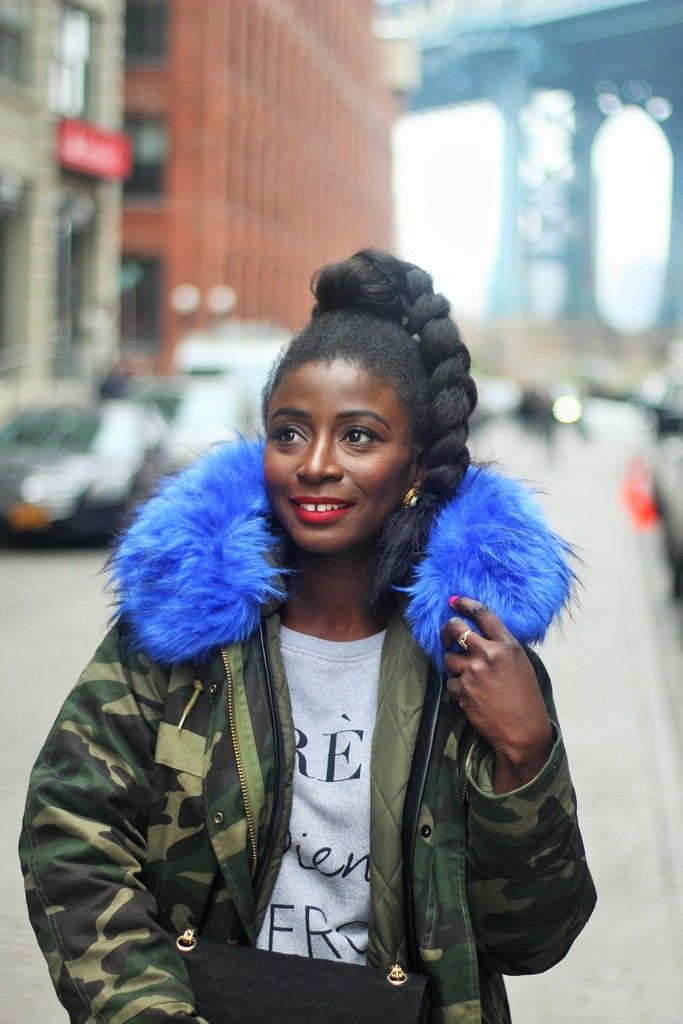 Jacket :
(
similar
)
(
similar
)
Sweater :
(
similar
)
Denim
:
(
similar
)
(
similar
)
Jewelry :
Chanel Pearl Earrings
Lips :
MAC RED ROCK (here)