::Puffer Jacket::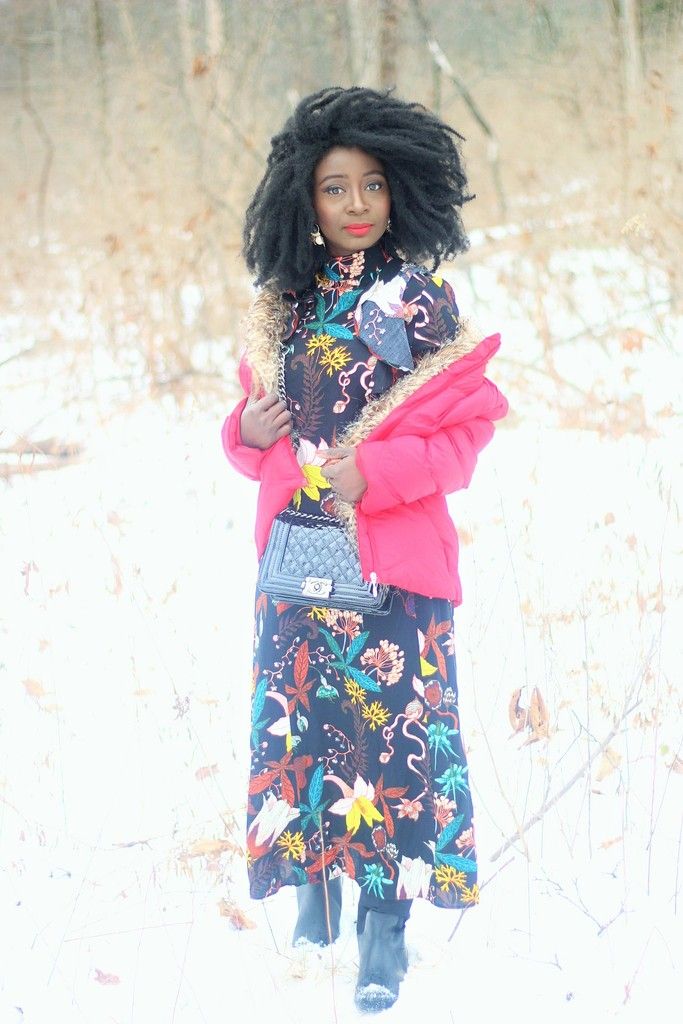 Happy Friday Everyone. Cant believe we are three days away from
Christmas day. Last minute shopper here and still working on determining
the right gift for loved ones.Escaping NYC and heading to the Burbs
to spend some time with Family for the Holidays.
Hard to believe there's still snow on the ground in Upstate NY,
but had to take advantage
of it for a shoot lol.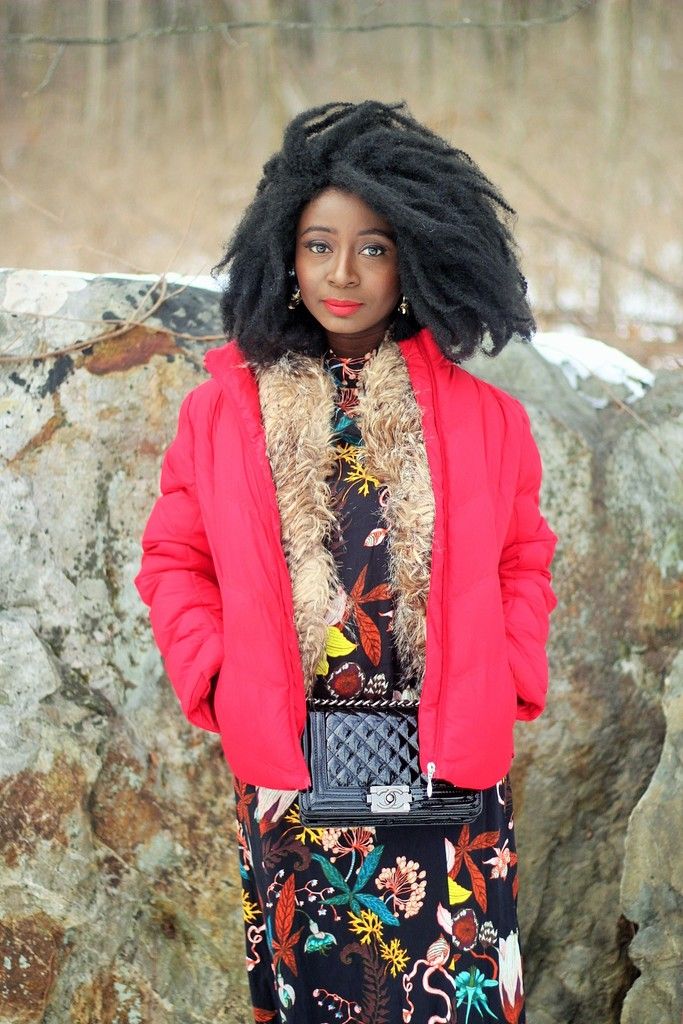 Shop This Look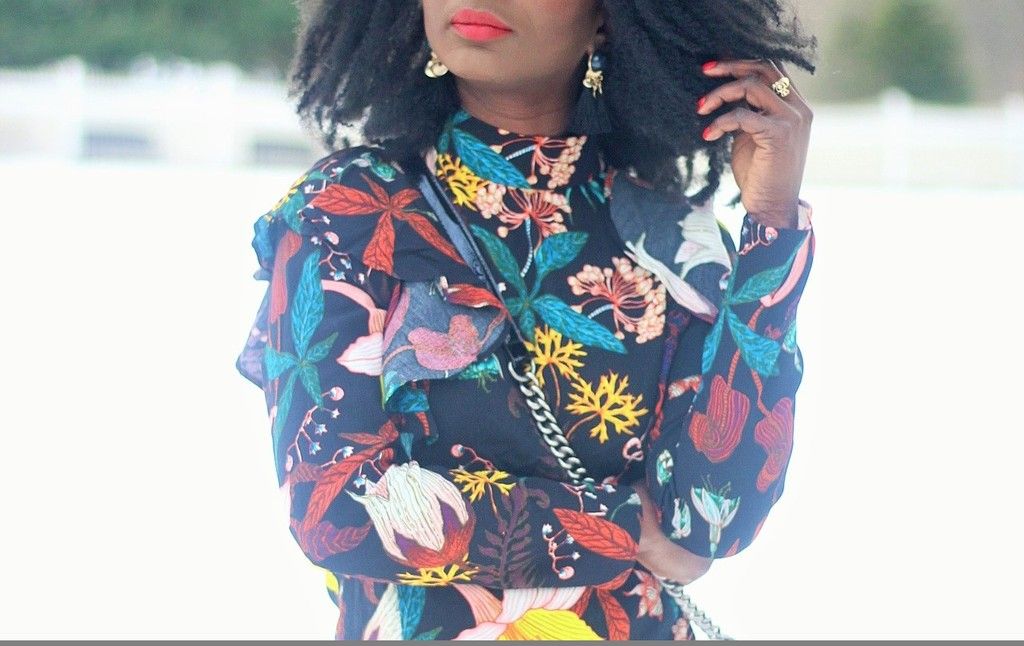 Well unto details of this Outfit, this floral print dress is just an
additional piece to all my colorful floral print collection.
The material for this dress is supper thin, my advice will be to layer if
intending to wear it during the cold season.
One of the freqeuntly asked questions on this blog is the
lipsticks I wear. I tend to gravitate towards matte lipsticks
and wear Mac Lady Danger on a regular basis.
Currently replacing my Mac Lady Danger lipstick with the Mac Matte Red Rock.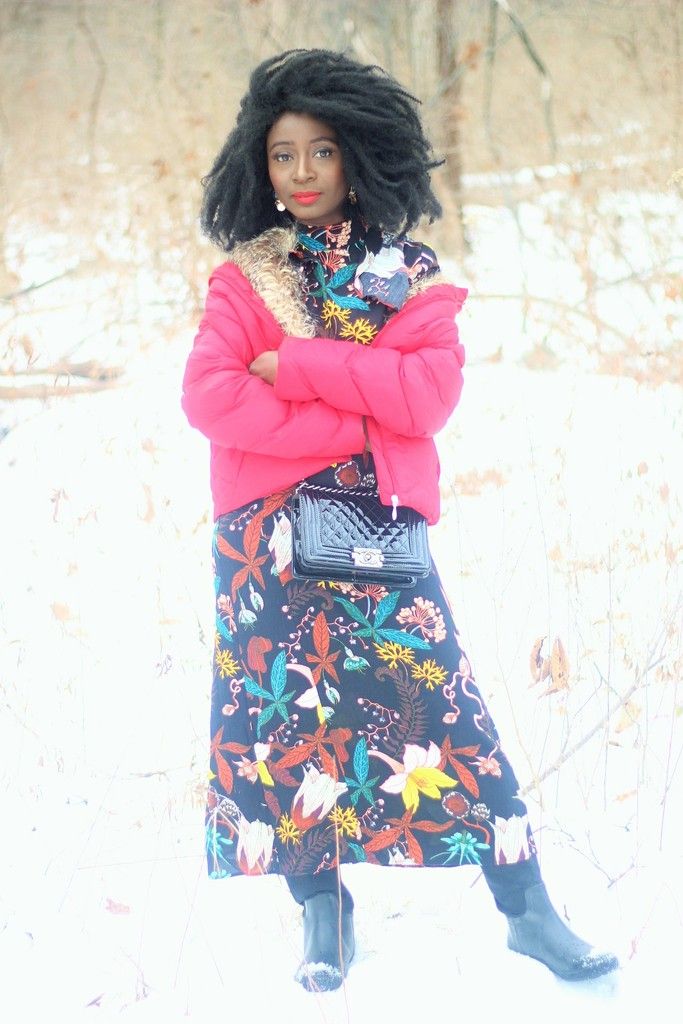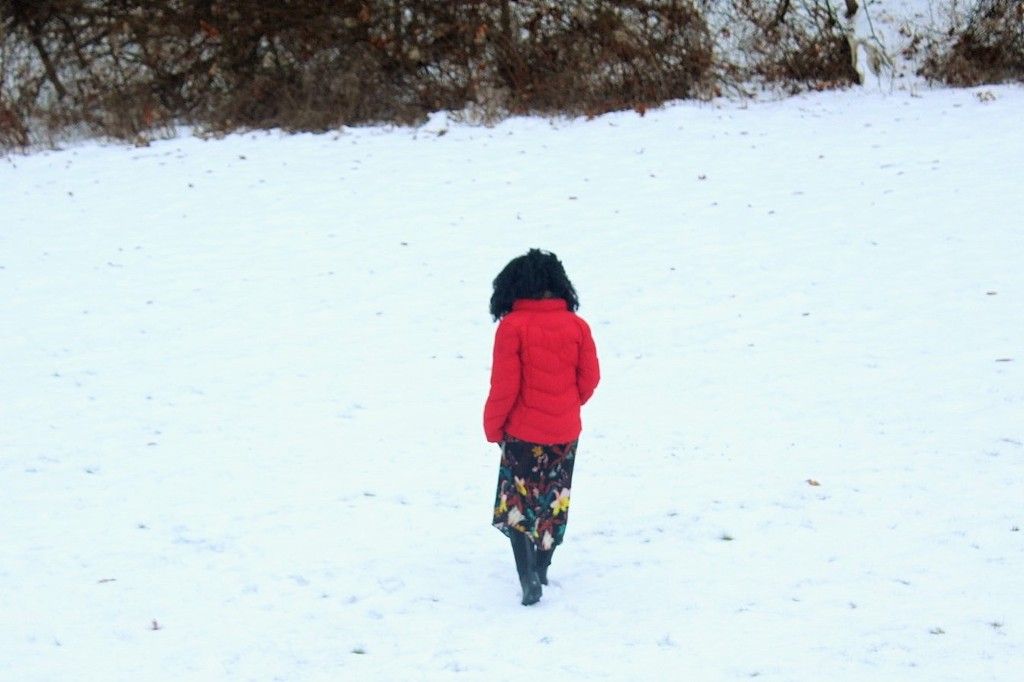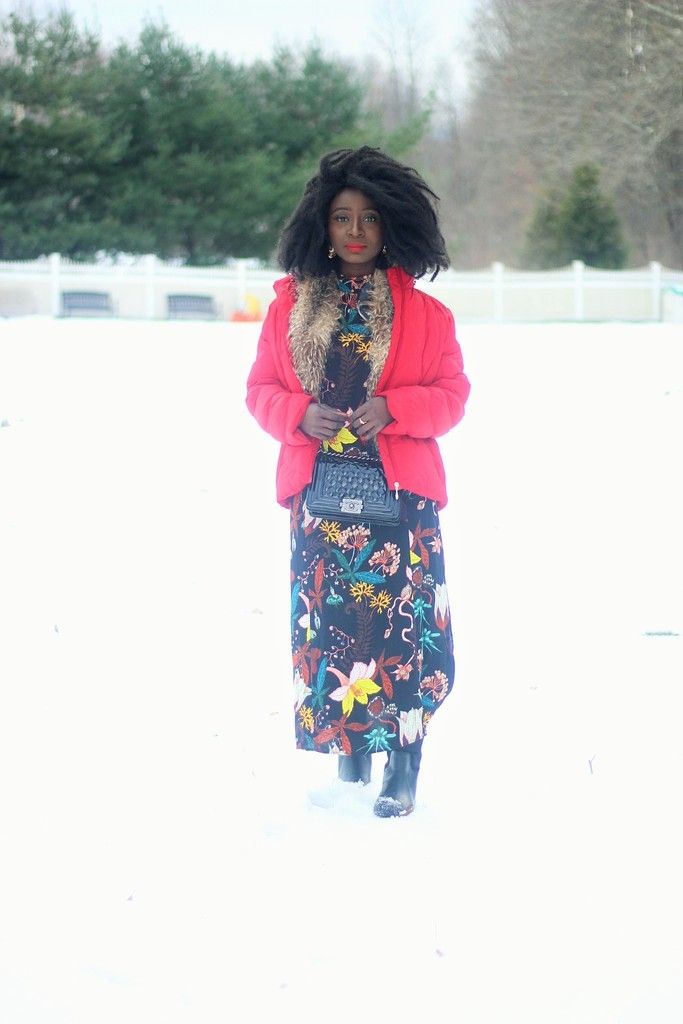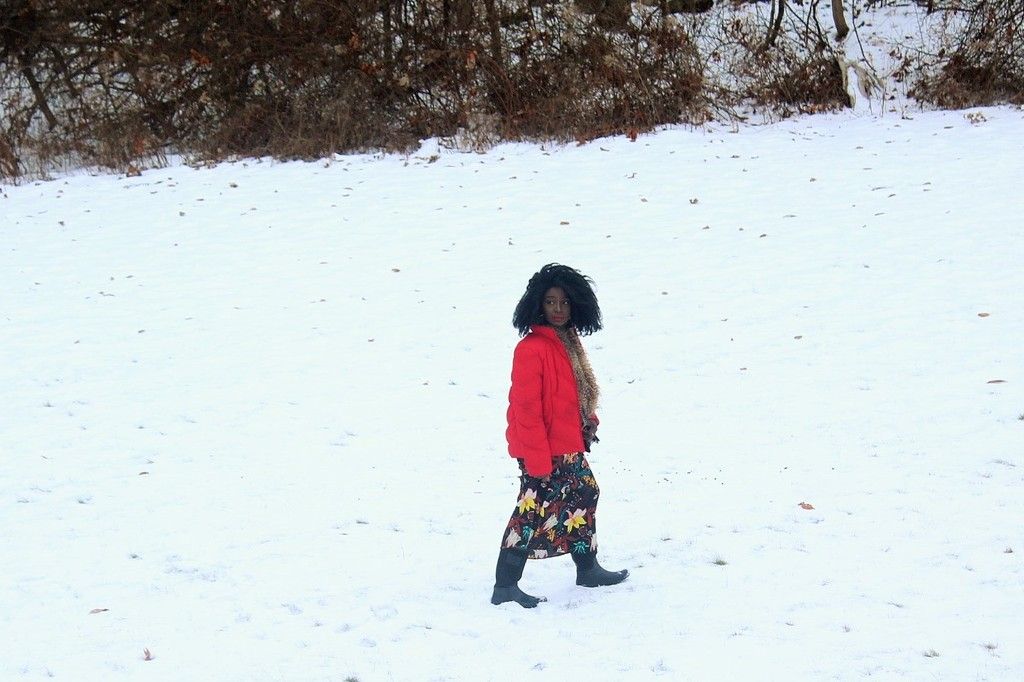 Dress :
(
similar
)
Faux Fur Stole :
(
similar
)
Puffer Jacket
:
(
similar
)
Purse :
(
similar
)
Shoes
:
(
similar
)
(
similar
)
Jewelry :

Micheal kors, Jcrew,
Giles and Brother (here)
Lips :
MAC RED ROCK (here)