::::Desigual SS17 ::::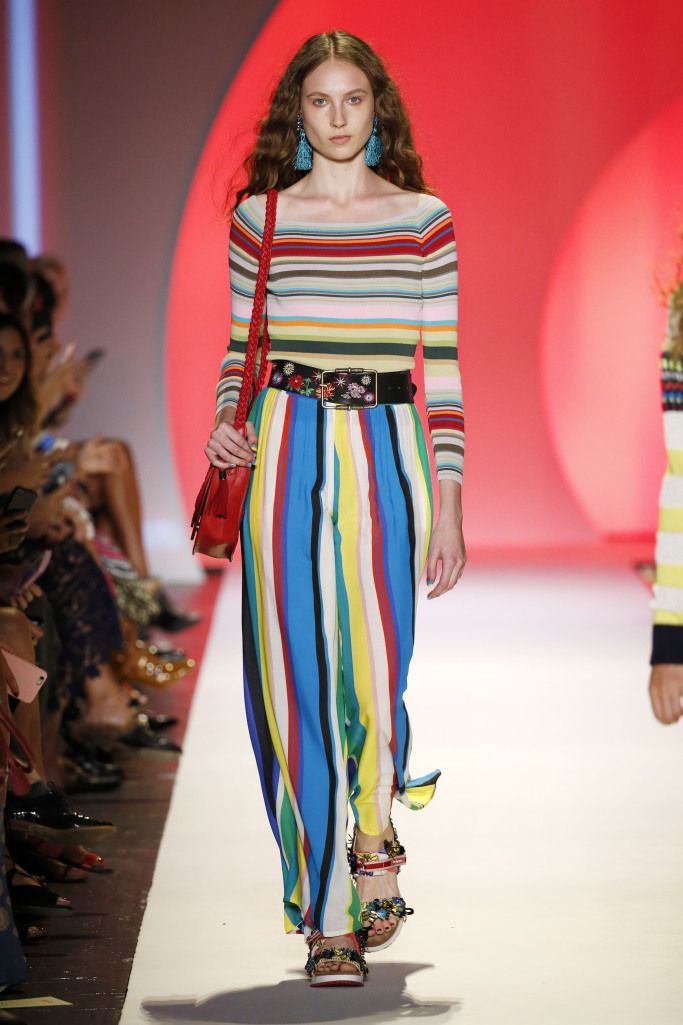 If you have been following this blog then you might
remember my Fashion Week review of Desigual
here
.
The Desigual Girl is one who does not shy away from prints and colors
no matter how bold or subtle they are.
The Spanish Brand never disappoints with the play of colors and prints.
The SS'17 collection was no exception, from the colorful striped knit pieces
to the Japanese floral pieces and indian inpired embroidery pieces,
this collection is every eclectric girls dream closet.
The theme of this season was all about the
Global Traveler and new enchanting experience.
All Images by GIOVANNI GIANNONI for

WWD
Never a dull moment on the runway as the models stride down in flowy
lace
Japanese-influenced floral
dress with floral applique details,
or the rainbow striped (or as I like to call them crazy stripes)
knitted pieces which happen to be myfavorite piece to walk down the runway.
Whiles these pices will not be available in stores for anothe 6 months,
you can always check out the site for what is available this season
here
All Images by GIOVANNI GIANNONI for

WWD
All Images by GIOVANNI GIANNONI for

WWD