::::All White::::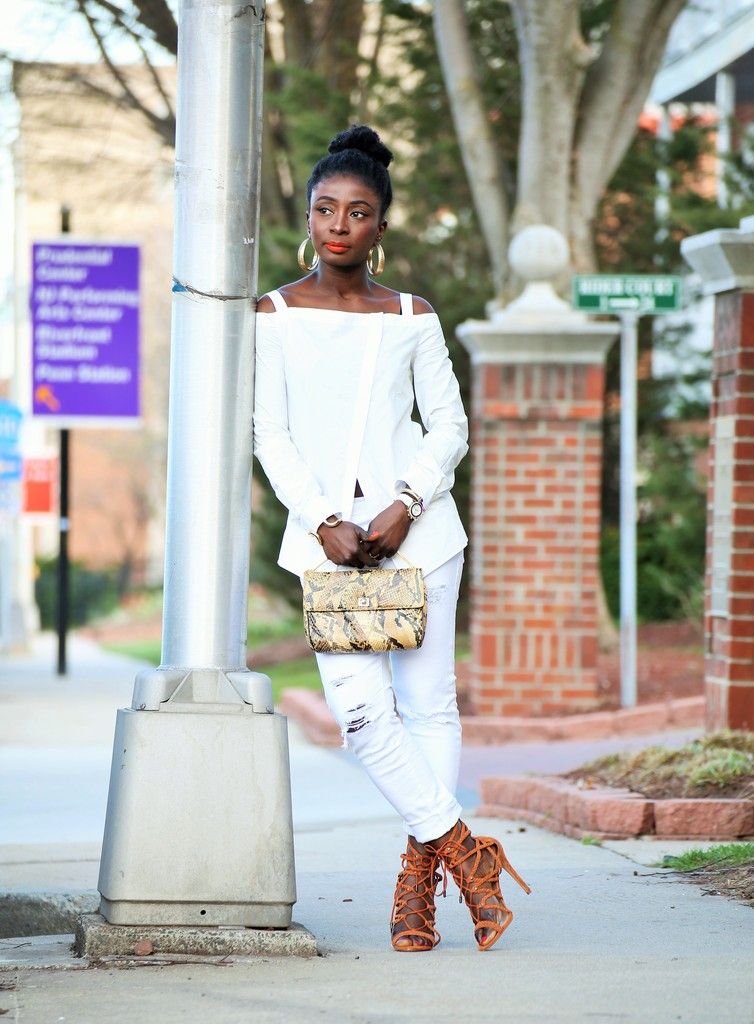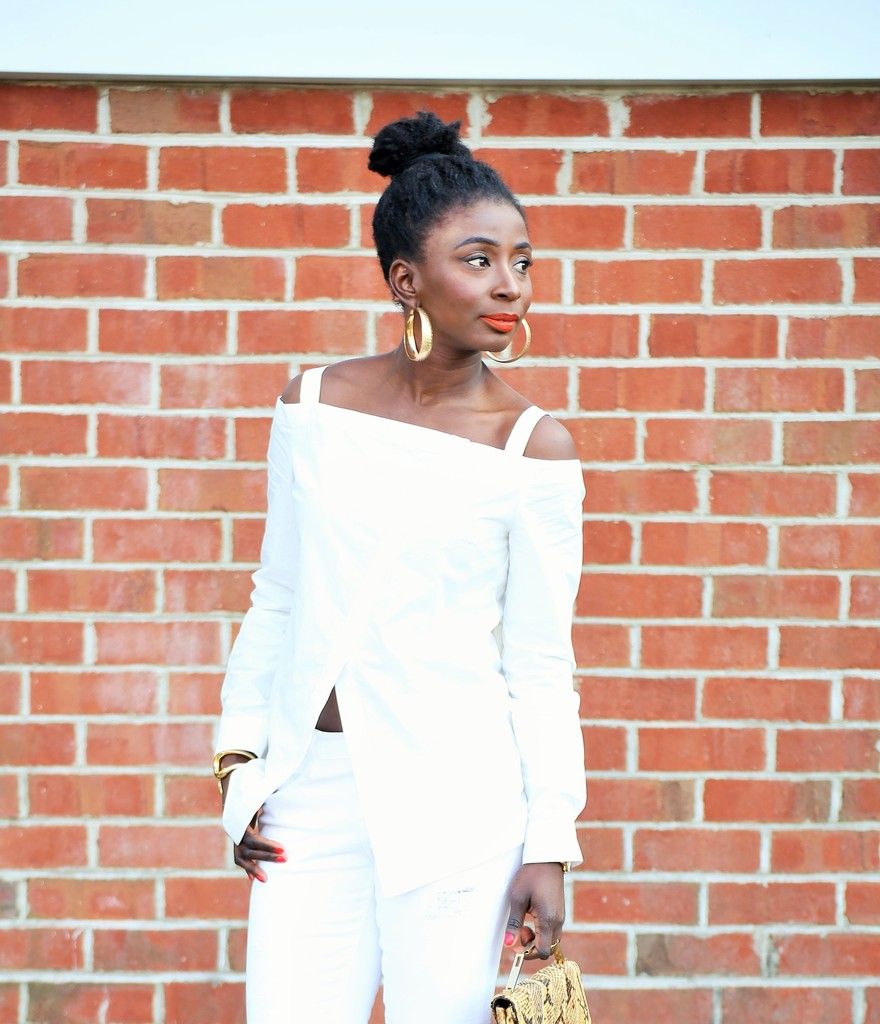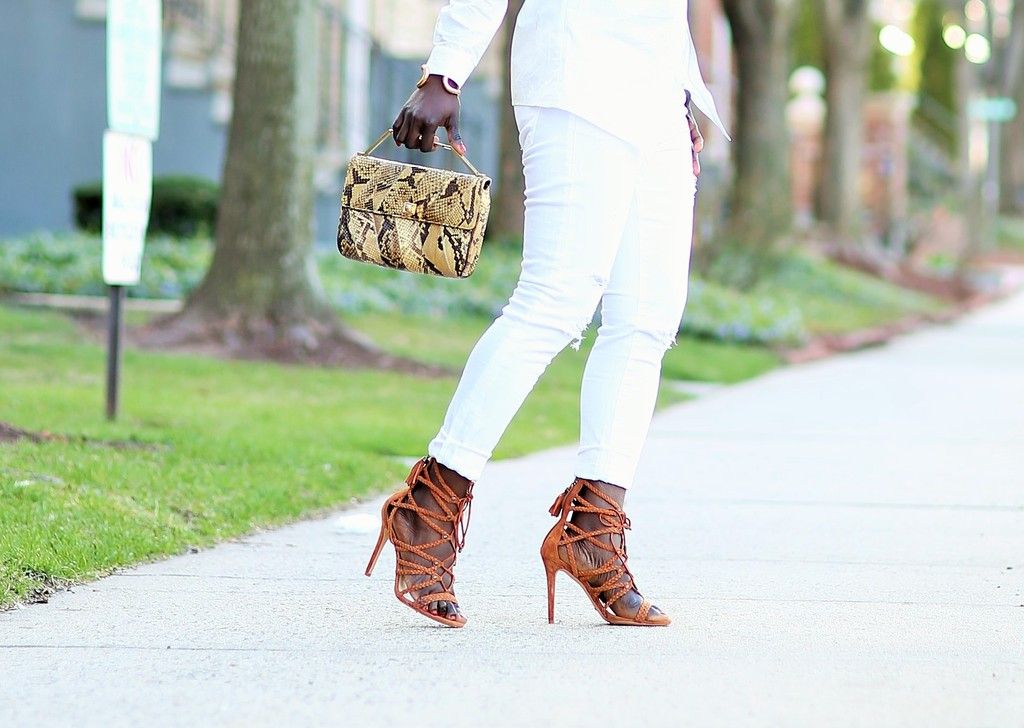 Happy Monday to all the lovely followers of Fashberries.
One of the main Forecast Trends for the Spring and Summer
2016 is surely the Off the Shoulder Top. While I love the
variation being offered by designers, I prefer the
cold shoulder version of this trend.
I dont know about you, but spending the whole day pulling my shirt
down or finding ways to prevent it from rising up is not my cup of tea.
These Schutz are however very cormfortable to walk in for
everyday wear and not worry about the lace coming undone.
Love the stability of the heels and being able to stay in them for a few hours
before swithching to flats. (city girl problems lol)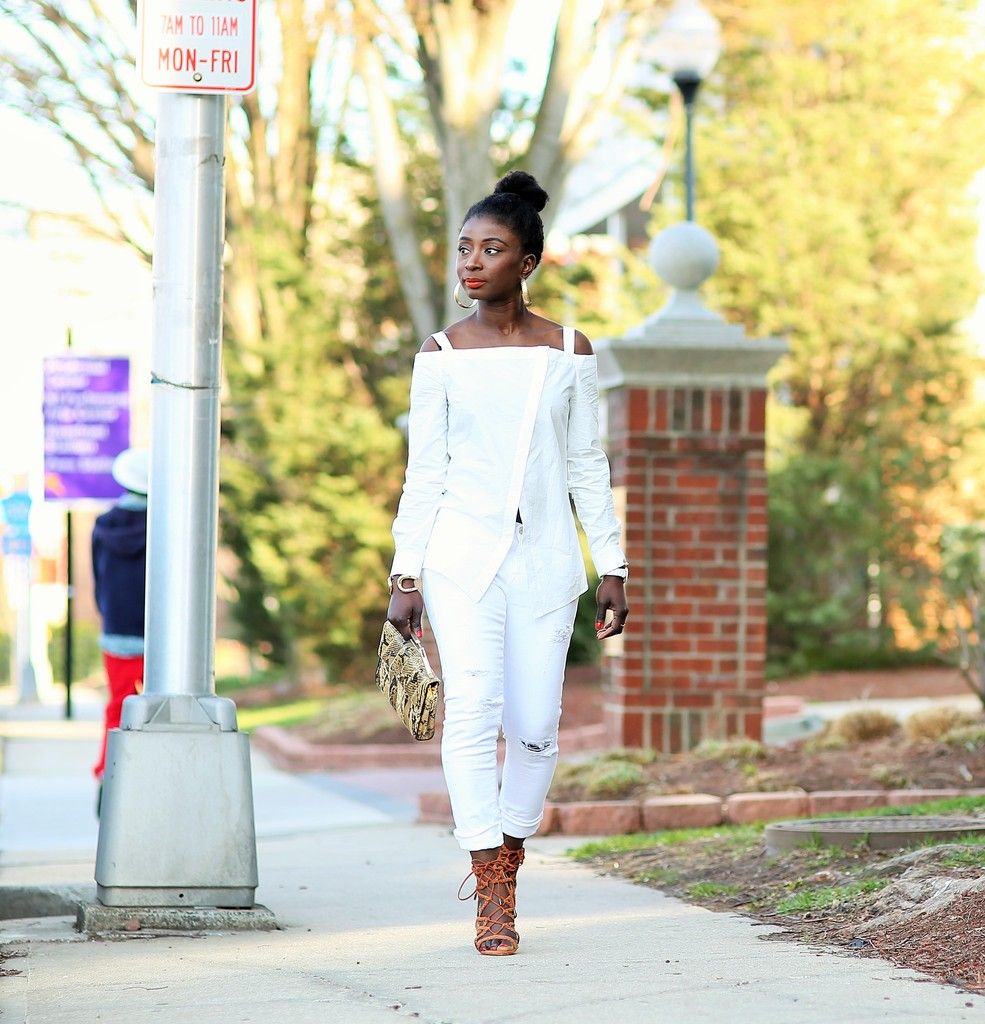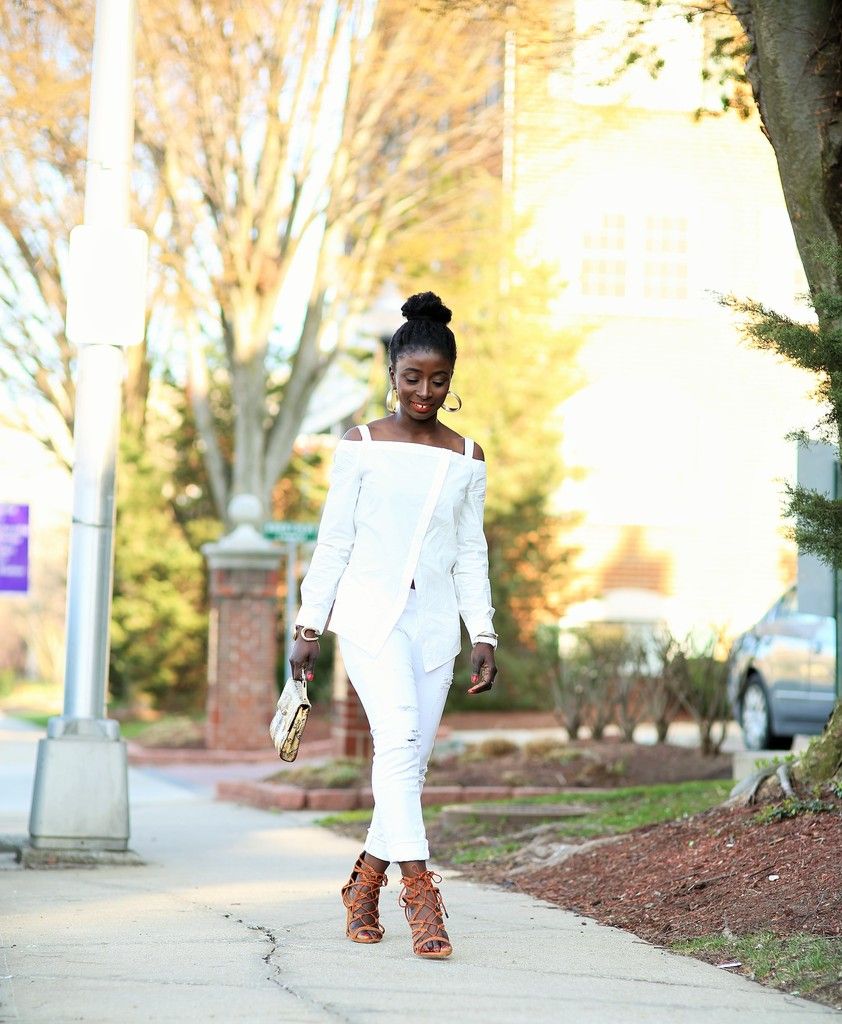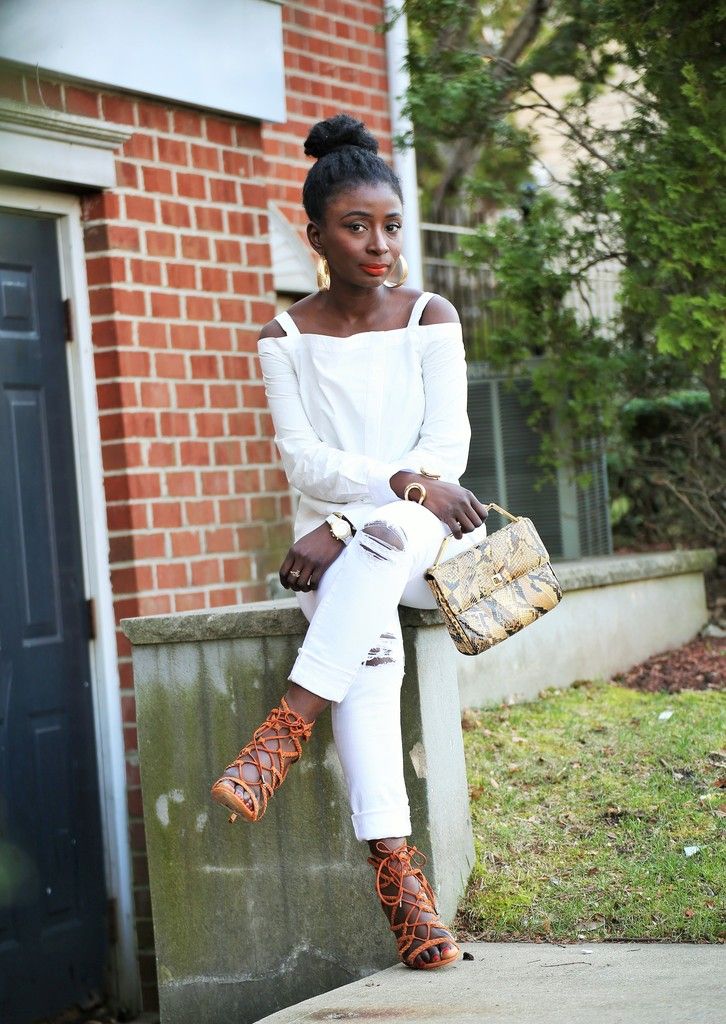 Shirt :
N.Nicholas
(Here)
Lips :
Mac "Lady Danger (here)
Images by Mayor of
@trybzeimagery