Happy and blessed Monday Lovelies.
Whiles the weekend went by in a flash,
I still had the oppurtunity to spend time
with my little sister in Dumbo and catch up.
It always fun having the opportunity to
unwind at Dumbo which usually involves
a lot of walking and attempt to stay out of
the way of all the tourist groups lol.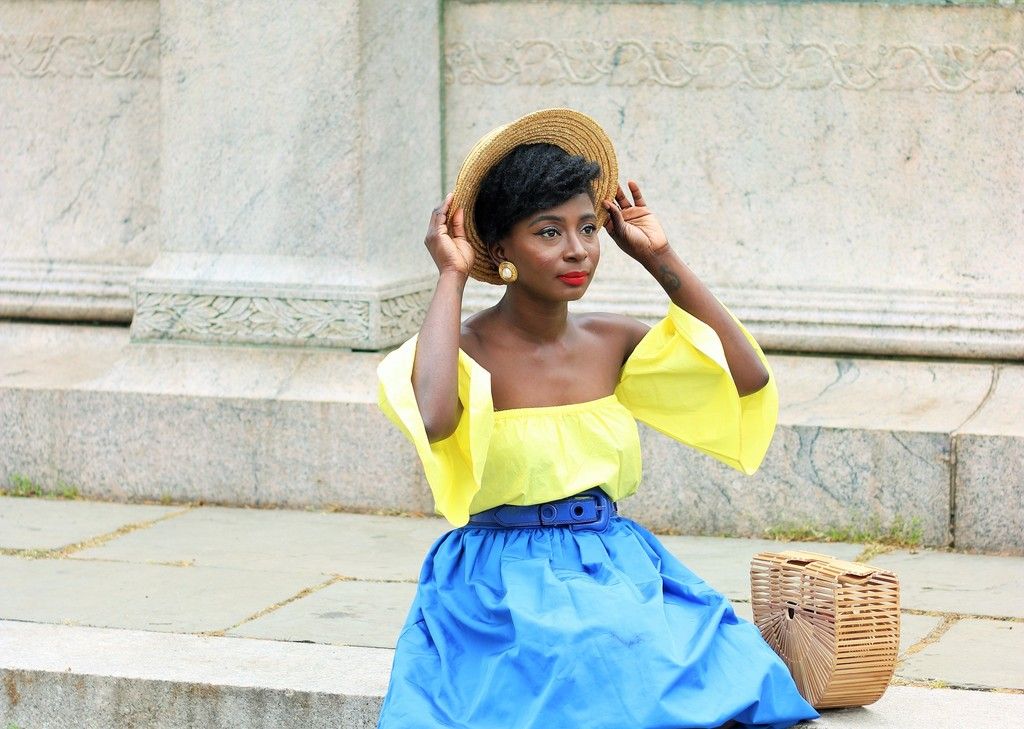 Shop This Look With Links Below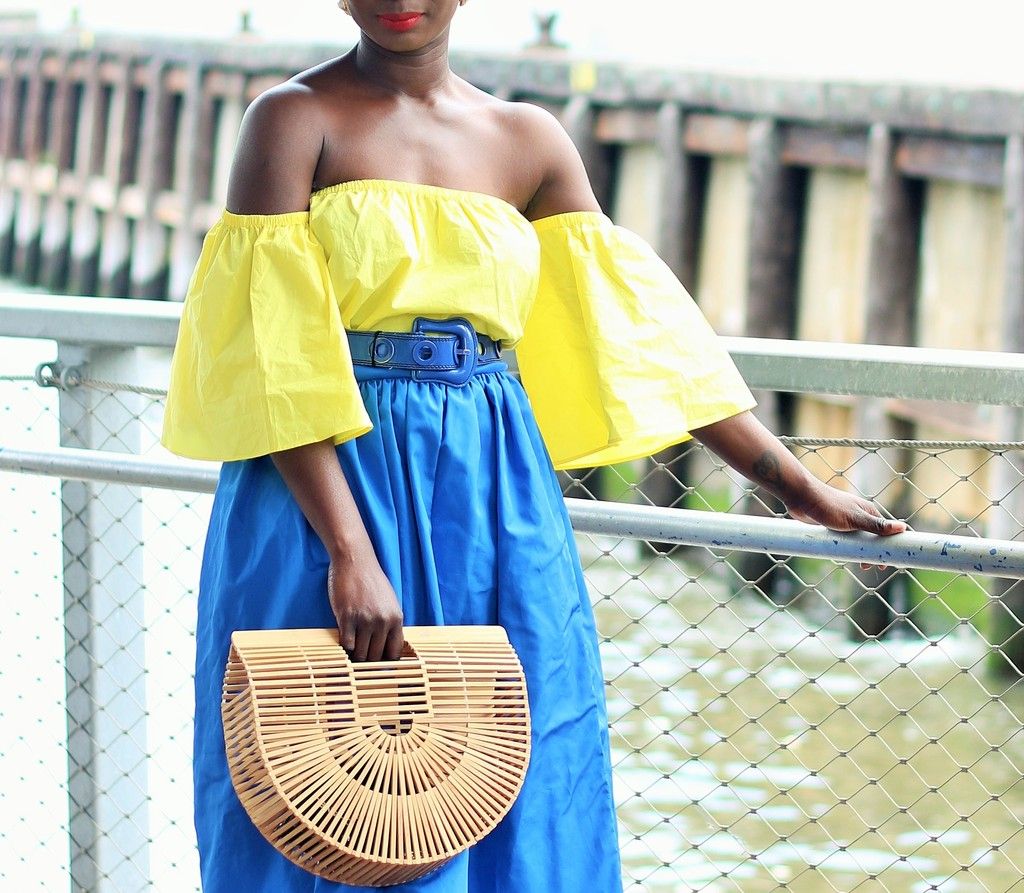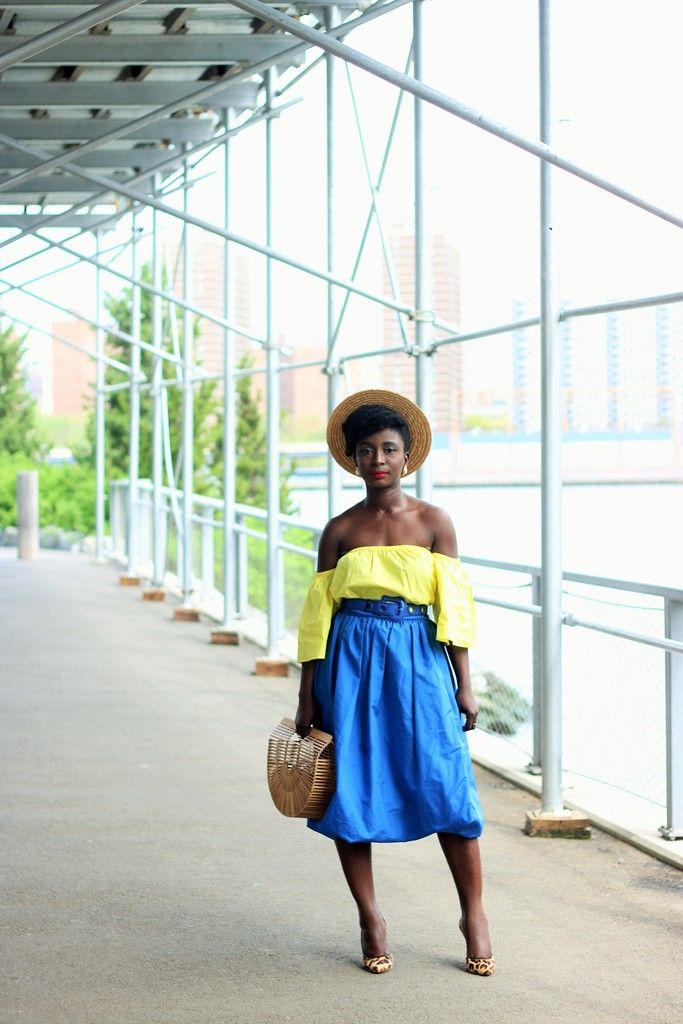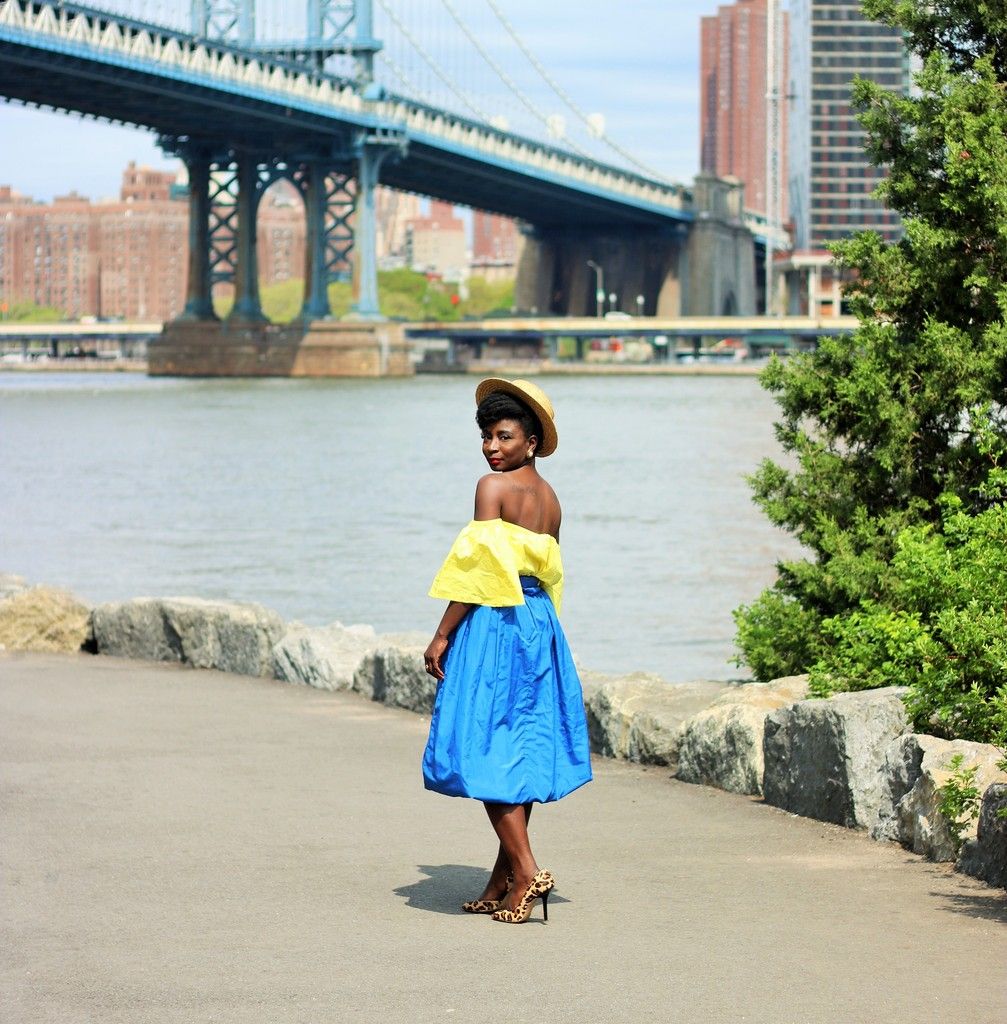 It is great to see the color yellow trending
for this season and what better way to
incorporate it in an outfit than pairing
it with a blue bubble. This color
combination is my favorite color block pairing as seen here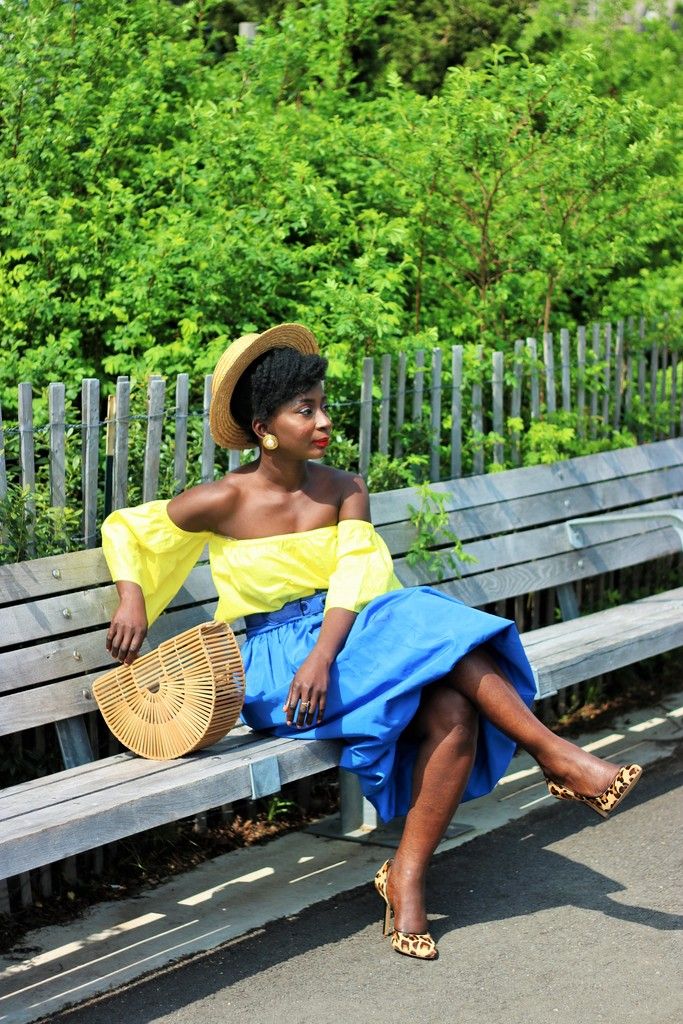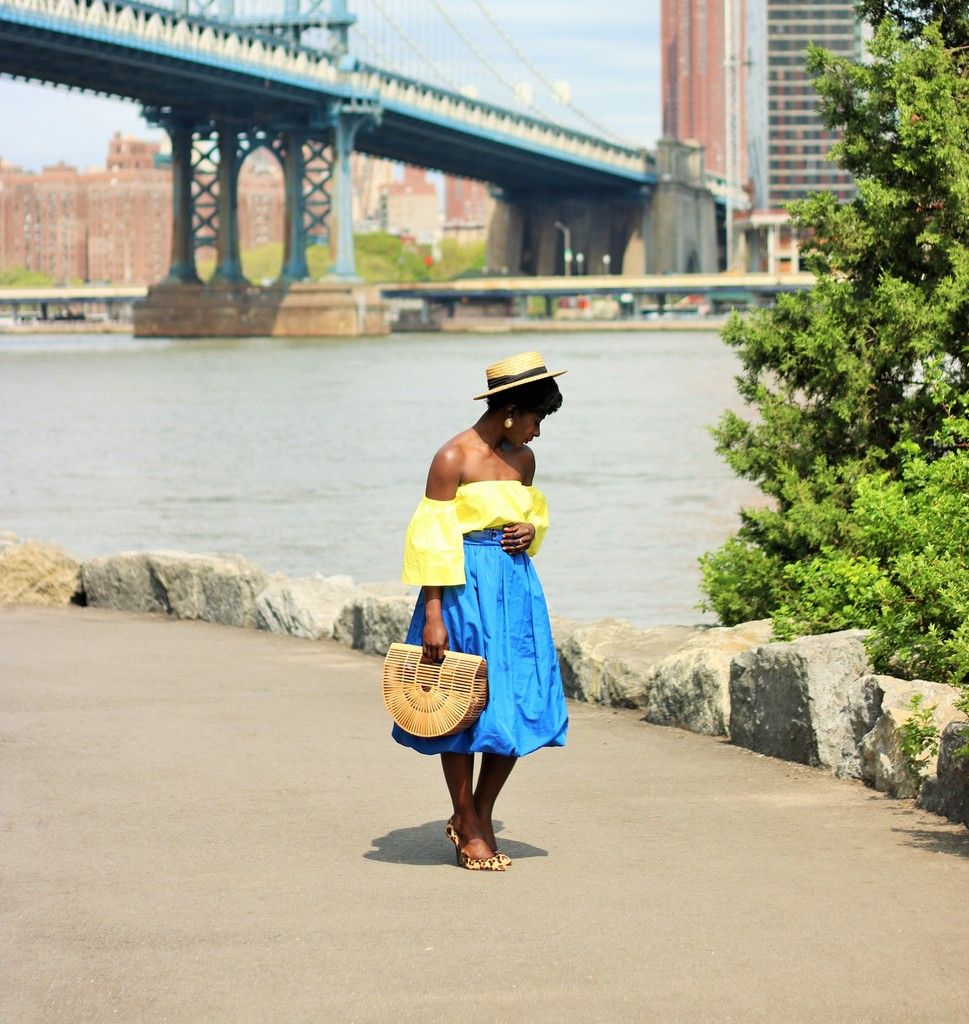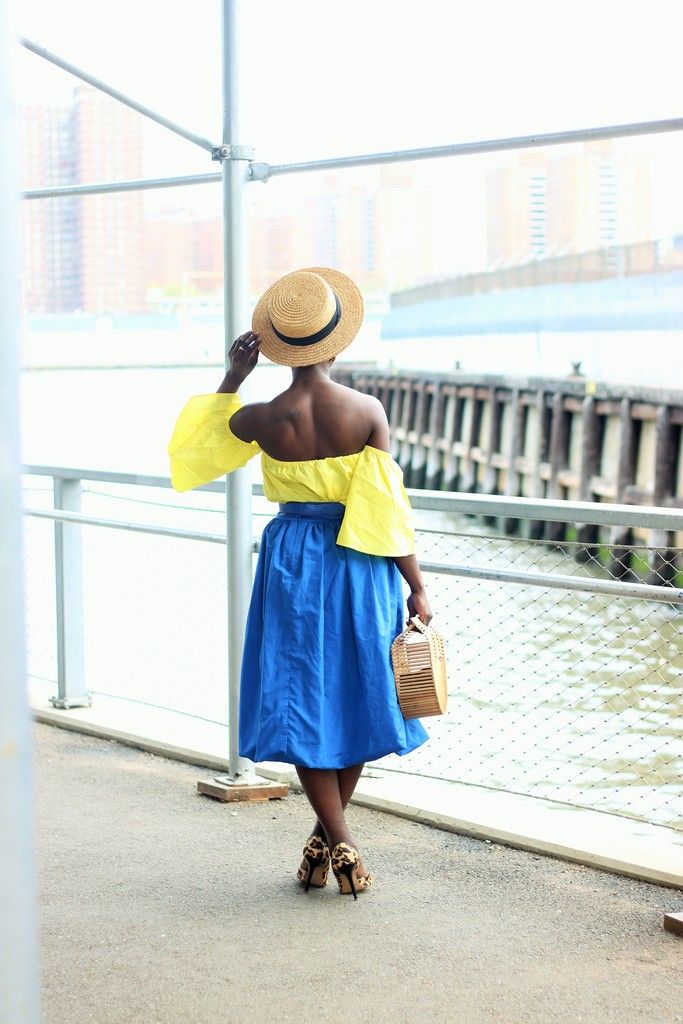 Top :
(
similar
) Only $16.99
(
similar
)
Dress worn as Skirt :
Old
(
similar
)
Purse
:
Cult Gaia
(
similar
)
Hat :
(
similar
)
Shoes
:
BCBG
(
Similar
)
Jewelry :
Chanel Pearl Earrings
Lips :
MAC RED ROCK(here)